Introducing our latest innovation for offices! 
Full-Color Glass Cubicle Name Plates are a great way to identify people behind the cubicles in your office.
Simply slide over the glass cubicle wall and you're done! There are no adhesives or special mounting supplies needed.
They can even be easily removed and moved around the office.
Custom Printed Glass Cubicle Name Plates
Print your name and logo in any color and title on side 1 of the name plate and add an inspirational quote, mission statement whatever your heart desires to the back side.
Silver, gold, and white aluminum are available to match your office decor and create a professional look that complements your shining glass cubicle walls.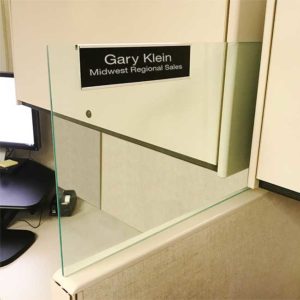 Easy Ordering, for Any Size Glass Cubicle Wall
Simply measure the thickness at the top of your glass wall and select the thickness of the name plate when ordering. See image below for an example. Call 1-800-451-3330 if you need a custom thickness.
These products can be ordered right on our website!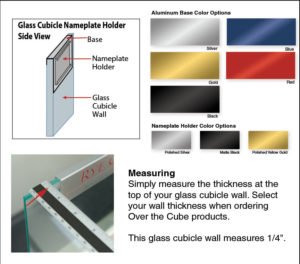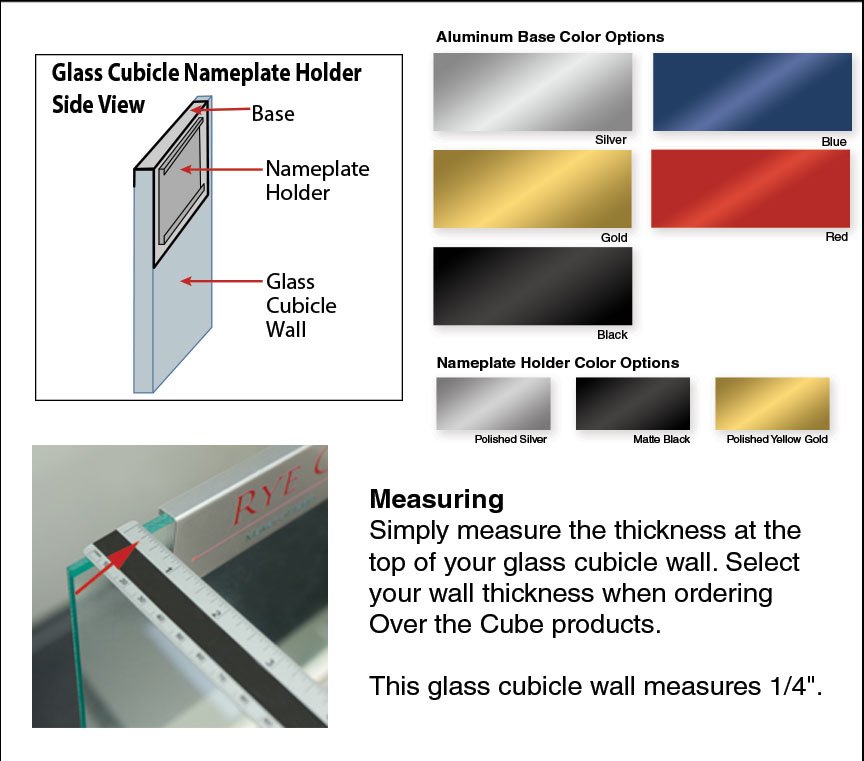 If you have a creative way of using our products, feel free to send your ideas to info@napsupply.com. We'd love to hear from you!