About NapNameplates
NapNameplates is a sister company of NapTags specializing in metal and plastic custom tags of all types.
Because manufacturing office nameplates requires a unique set of capabilities, we have a whole team dedicated to taking the orders and making these products.
We promise to do our best every day to deliver nameplates, badges and holders that are "best in the business" quality and represent your best professional image.
Thank you for visiting our site and we look forward to working with you!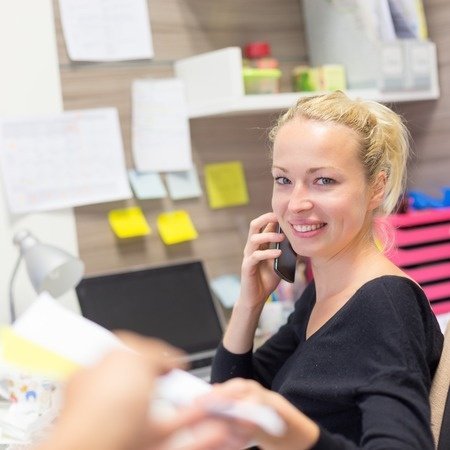 Veteran's Association Discount – Nap's offers a 10% Discount for Veteran's Associations
Nap's is a member of the GPI (National Association of Graphic and Product Identification)
Our History…
When Robert Napieralski bought a company called ICS in 2008, he saw potential for a business opportunity but, more importantly, he saw a way to create much needed jobs in the USA during a crippling economic recession.
Robert retired from a successful forms and software business he founded in 1974, and sold that company as an ESOP which, in turn, made all the employees the new owners. When that was completed, Robert felt compelled to do something about the economic situation he saw unfolding.
There was an opportunity to purchase a company in California, Inventory Control Systems, that sold auto dealer supplies. So, he moved the company to Belmont Michigan, near his hometown and changed the name to Nap's Dealer Supplies.
The Opportunity to Serve our Customers
One of their products, round brass tags, began to unfold as a product with opportunity. Many customers were requesting customization of these tags. Auto dealers and service centers needed them engraved with numbers or the business name and phone number. At that time Nap's had no way to provide this service.
So, Nap's Dealer Supplies purchased a table top engraving machine to help meet the needs of their customers and started advertising the product to new industries. Those little engraved tags turned out to fill a big market gap. A large variety of industries needed them! So, NapTags was created to focus on this market.
It turns out there are endless products that can be created with an engraving machine. Using a variety of metals and plastics including stainless steel, enameled aluminum, anodized aluminum, copper, plastic, vinyl, and brass, Nap's began creating tags, nameplates and signs to meet the needs of businesses across the country. Nap's next recognized the need to custom cut sheets of metal or plastic to meet the vast variety of requests for special shapes, sizes and thicknesses. Our product line then expanded with the purchase of new equipment and we now cut metal up to .125" thick to any shape and size tag, plate or sign.
Our company has evolved and we've now gone beyond engraving and offer full color sublimation printing, black-fill engraving, Aluma-Tough (Metal-Photo) processing and other stamping options
as well.
Businesses all over the USA who need to identify and track their assets rely on NapTags for high-quality blank, engraved or printed ID tags, plates and signs.
The Opportunity to Help People
All of these product options require people to make them happen. That was one of the primary goals in building Nap's Dealer Supplies and NapTags, creating jobs and helping those people create good lives for their families. From taking orders to creating artwork, engraving metal and polishing the finished product, many people participate in the process of delivering quality products. Everyone at NapTags thanks you for your business! We promise to do our best every day to create quality products at affordable prices.Up
Company Update
After 10 years of consistent growth, Nap's has outgrown it's facility! On December 14, 2018, Nap's moved into a brand-new facility in Rockford, Michigan. We are excited to start this new chapter and thrilled to see what the future will bring!
Mission Statement
Provide a culture focused on honesty and integrity

Strive to always innovate while delivering top quality products

Deliver excellent service to customers and coworkers
Treat every interaction with kindness and respect