NapNameplates will be closed December 13 & 14 as we move to our new facility. Our phones will down but we will still be communicating using email. Please email info@napsupply.com with any questions or general communication or use our Contact Us Form.
We appreciate your patience as we make this exciting move!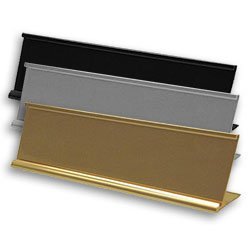 Office Name Plate Holders
Many unique holders for doors, walls & desks
Many sizes and colors available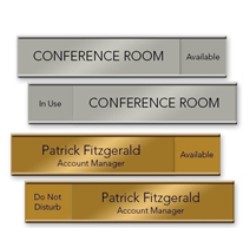 Slider Signs for Doors and Cubicles
Conference Rooms slider signs & more
Ready to ship or customize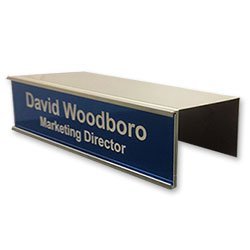 Cubicle Name Plates & Holders
Easily slide over any cubicle wall
Many sizes, colors and options
Personalized Office Nameplates
Custom metal and plastic name plates
Many size and color options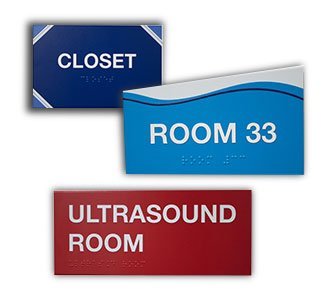 ADA Signs with Braille
Name Plates with raised tactile printing
Complies with ADA Regulations
Unique, Executive Name Plate Holders with Extra Flair and Flexibility.
Executive name plate holders with a sleek, modern design add a polished, professional flair to the walls or doors in any office, boardroom, conference room and more.
One side has a thick border, and the other has a thin border, which can be flipped either way for the ultimate in versatility and office design.
Vibrant, full color printing or dry erase
Custom printed with logos and more
WE'RE DEDICATED TO OUR CUSTOMERS
Our customer care team wants
to help you get what you need
We'll go above and beyond to
help you with your projects
Office Hours:
Monday – Thursday: 8am – 5pm ET
Friday: 8am – 1pm ET