Description
10″ x 2″ Executive Name Plates – Engraved Brass
ITEM PG083-10×2
10×2 Executive name plates are made of polished, 0.02″ thick brass for the ultimate professional look.
5 Rich colors are ready to engrave with names and more.
Easily slide them in all types of nameplate holders, including desktop nameplate holders, wall or door nameplate holders or our popular Over-the-Cube cubicle nameplate holders.
Request a Quote or easily order online.
Colored, Engraved Brass to Match Office Decor
Vibrant colors enhance your office! The natural, brass color shows through when engraved.
Dark-colored brass creates a bold, high-contrast look.
Lighter colored brass displays a subtle elegance.
Pricing – 10" x 2″ Executive Name Plates
1-5 Name plates: $15.70 each
6-9 Name plates: $15.10 each
10-24 Name plates: $14.50 each
25-49 Name plates: $14.00 each
50+ Name plates: $13.50 each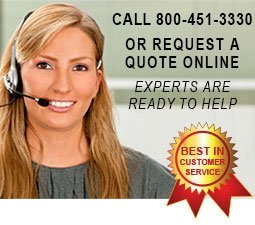 Add a peel-n-stick backer for $.75 each or a magnetic backer for $1.25 each.
Nameplate Sizes Available: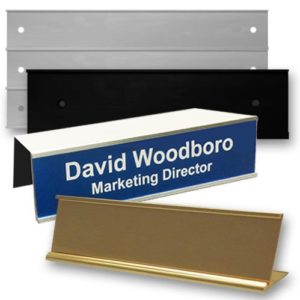 Display your executive name plates in style!
Professional office nameplate holders to make your nameplates look great.
Easily slide any of our engraved office nameplates into the holder, and change them out quickly, anytime. A variety of colors match your nameplate, and office decor.